Welcome to the Living Arts Tabernacle Community!
- Submit a contact form to apply and for updates.
- Once added, introduce yourself and get to know other modern-day creative Levites.
- Share encouraging Scripture verses, thoughts, and prayer requests.
- Talk about topics relating to Kingdom creativity.
- Give and receive encouragement and inspiration for the journey.
To become a Living Arts Tabernacle Community member, please submit a Connect form and write Community Request in the message box.
We are planning more events in the near future!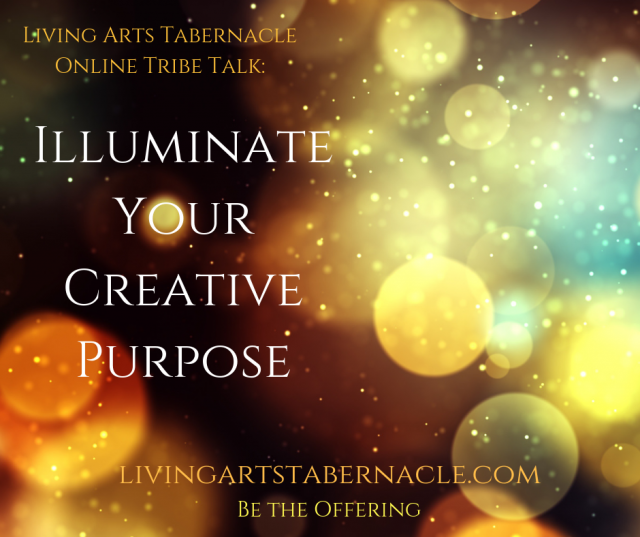 Illuminate Your Creative Purpose
Thursday November 29th 7:30pm US Central
How can you discover, fan into a flame, dedicate and develop your creative purpose then use it to share the Light of the world?
Explore this illuminating topic with other Kingdom creatives of faith.
We share quotes, thoughts, Scripture, share present projects then pray for each other.
Join us - simply submit a contact form and select Online Events at least one hour before the event.
The Creative's Biblical Identity
November 8th 7:30 PM

US Central Online
What is our identity as creatives of faith?
Why were we created to create?
Enter into a deeper understanding of your identity as the Creator's creative!